ABOUT
US
---
We're experts on epic lake days. While others charge for extras, we make your rental all-inclusive. We'll operate the boat, crank the tunes, and keep the good times rolling. We'll even help kids and adults alike learn wake surfing, and of course, you'll have your luxury-level photo ops.
It's good to know a boat guy. We're your boat guys.
---
---

TOP OF THE
LINE BOAT

WE HAVE OUR
OWN DRIVER

FUN
ENVIRONMENT


Super Air Nautique G25
---

Our top of the line boat features an upgraded sound and lighting system, and can comfortably fit 19 passengers minus our driver.
NO HIDDEN CHARGES
---
We supply all the boating accessories you would need to have a great time at no extra cost to you including a wake surf, tubes, and more!
FUN
ENVIRONMENT
---

Sit back, relax, and have a great time with your crew. Our driver will adapt to your environment making sure you feel comfortable at all times.
CHARTERED
BOAT
---

Enjoy the ride stress-free as we know the ins and outs of boating, and various watersports to help you and your crew have a great time.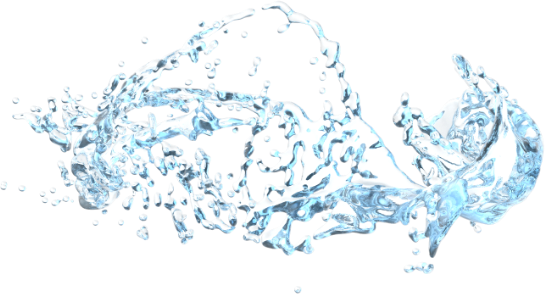 We offer rad packages to customize your experience. From sunrise to sundown and beyond, our easy-going and lively crew will make sure you get the most out of your rental. After all, a private boat and personal operator is like celebrity-status service. 
---
---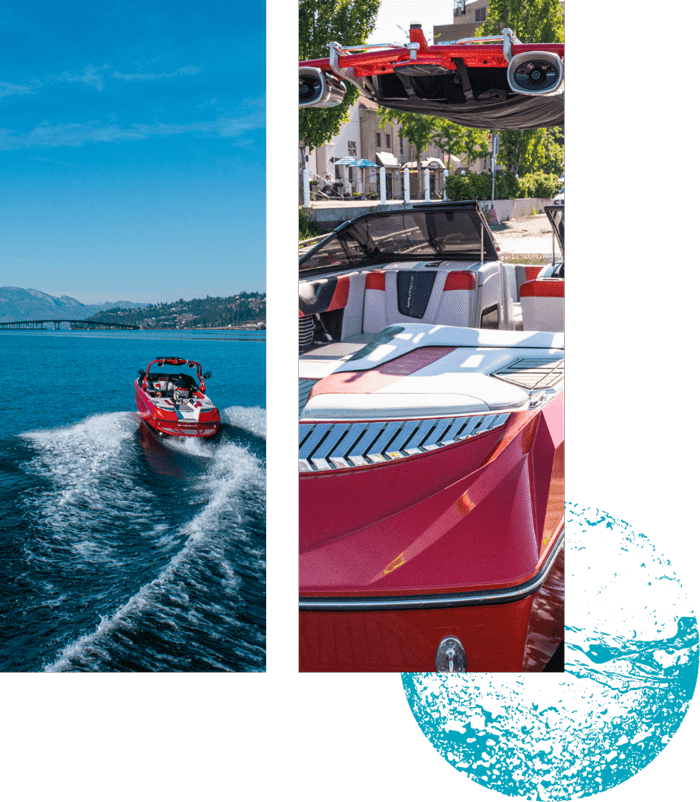 SUNSET/SUNRISE SPECIALS
---
Sunset Boat Rental: 3 hours (6pm - 9pm) $680 +tax
---
Sunrise Boat Rental: 3 hours (7am - 10am) $680 +tax
HALF DAY
RENTALS
---
4 Hour block (your choice of start time): $899 + tax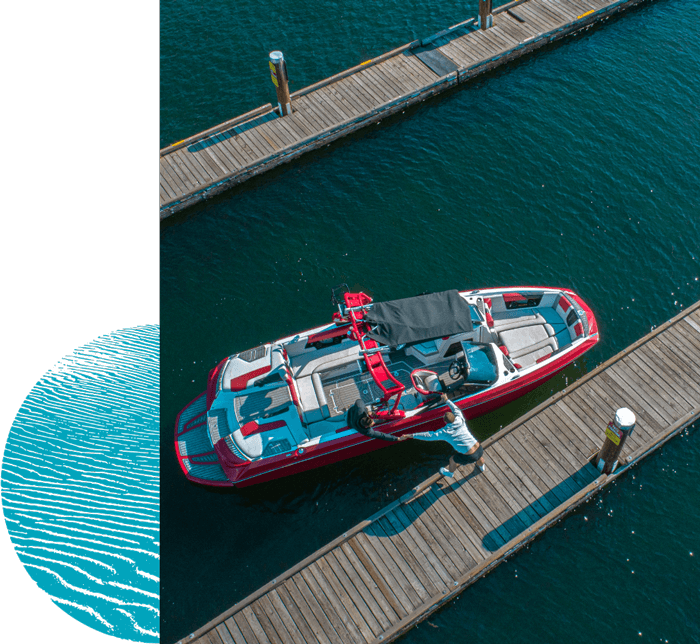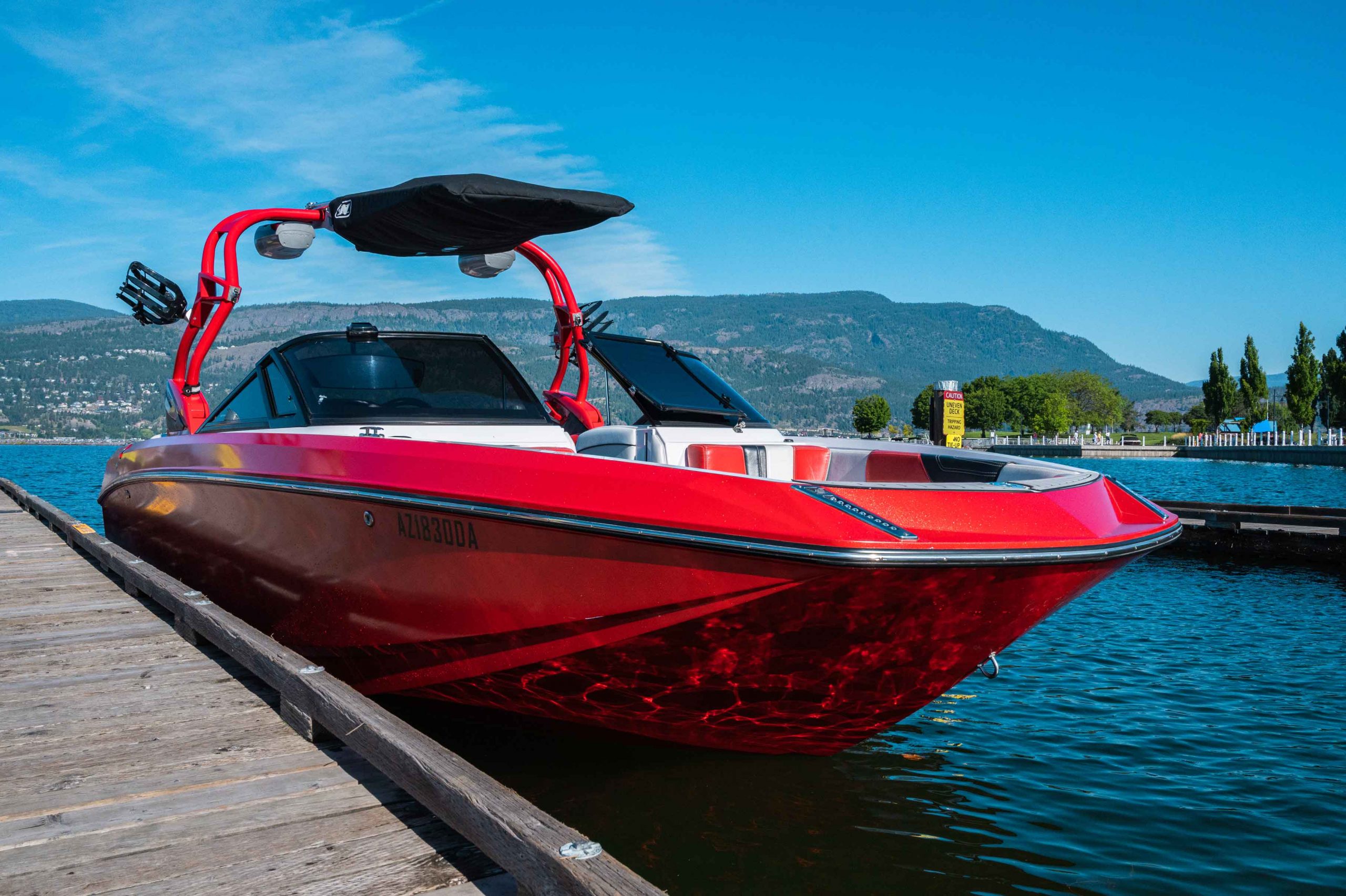 FULL DAY RENTALS
---
8 hour block (your choice of start time): $1450 + tax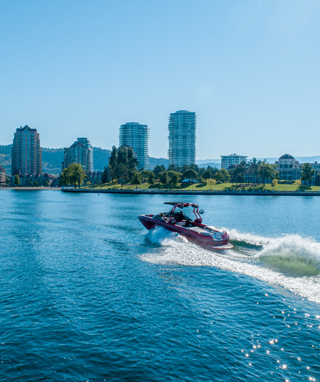 EXTEND YOUR RENTAL
---
Having a good time while we're out there?
Let's keep 'er going late
---
Extend existing rental: $180/hr (Schedule permitting)
SIMPLE
AS IT IS!
---
We offer 5 easy steps to rent The Boat Today
---
---
BOOK YOUR RENTAL
THROUGH OUR WEBSITE
OR GIVE US A SHOUT
---
Give us a call at 250-258-4166 to book your boat rental today!
CHEAPEST DEPOSIT
IN THE INDUSTRY
---
At the time of booking, we'll take a $500 deposit.
Since we offer chartered rentals, the incidental coverage is lower.
MEET US AT THE DOCK
---
Show up ready to rock 'n' roll.
Meet us at the water st/king taps boat launch at your booked time.
We'll be there waiting with the boat, ready to rip.
PAY AT THE DOCK
---
Portable payment.
We can get you all squared up as you board the boat.
GAS INVOICE
---
We'll follow up your booking with a gas invoice.
Once that's settled, we'll refund your deposit.

---
BOOK YOUR RENTAL
TODAY!